Welcome to Infernal Logic!
Current Status:
10-24-23
Network problems boyz n girlz.

Bane of webmasters everywhere.
Email has been slow as well as the site loading like molasses.
Thanks for your patience, the site will return to normal soon I'm told. Hahahaha We'll see.
-dante
09-06-23
As always it's something hehehe.
The curse of the never ending bar rail has struck again.
I am doomed to tend to a bar rail I installed in 1996 at Sure Shots apparently forever.
It's ok, it's for a buddy, so work on the CMS is going to be tough until I get the bar rail squared away.
Here's a picture: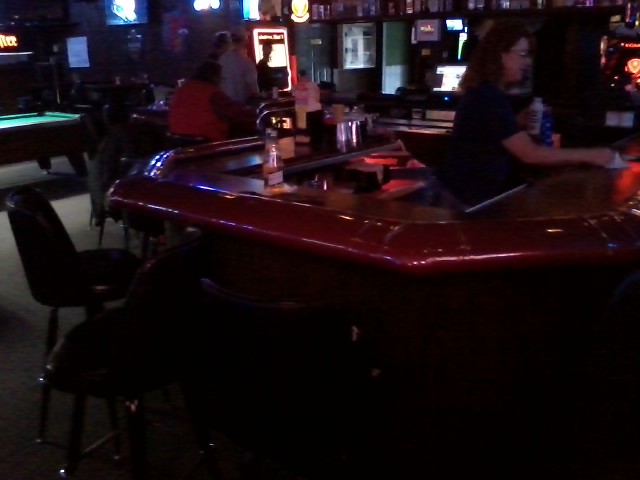 -dante

09-02-23
Finishing up work on the landing pages and I have created a new page to highlight my digital artwork.
These simple landing pages serve several purposes that dont need inclusion in the XOOPS install.
-dante

08-14-23
Here's further proof of censorship from people you want to trust:

There's no explanation.
-dante

08-05-23
Congratulations to a couple of very smart folks who I heard today
are expecting a baby!
I highly encourage smart folks to breed there are far too many stupid people.

It's looking like the XOOPS Boot Strap theme will be back after some further adjustments.
Thanks for your patience.
-dante

07-22-23
Still working on the CMS.
Here's a treat. We knew these things years ago.
-dante
07-01-23
I have some time to tend to this place now.
Consider this another proof of life thing.
Minor update to the About page, enjoy my majesty! hehehe
The XOOPS CMS will be back online within the next month.
-dante
04-30-22
Yeah, I know. But crap never stops raining.
I still intend to bring the CMS back online, but much like the unexpected server migration a few days ago, there's always something.
The email is functional again, drop me a note.
-dante
11-01-21
You can thank Twitter for me bringing this place back to life.
Suspensions for my opinion only serves to strengthen my resolve.
Forums, and a platform for my editorials will be happening shortly.
Downloads aren't likely to return.
-dante
Local Ad Only Website
You'll notice I no longer have external advertisements of any kind displayed here at Infernal Logic. That's due in part to a lack of https friendly ad streams, but on the whole, since Google screwed everyone back in 2011 they weren't generating income anyway.
Any advertisements seen here will be hosted locally, and be "static" rather than flash based etc.
P.S.
Thanks to Cut All The Shit For consistant hosting.

If there are problems hit me via the contact link, or mail at webmaster/help/abuse this website.